Published on October 19, 2015
Halloween in Niagara
Halloween in Niagara is a fun time for all. Whether it is the various pumpkin patches offering everything from carving pumpkins to haunted hayrides and amusement rides for the kids. Or, the very scary commercial haunted houses located on both sides of the border.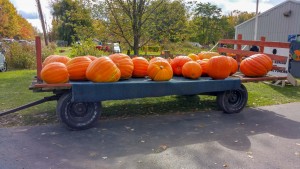 On the American side one can find pumpkins for sale at the various roadside stands on many of the rural roads. Up a few notches from the mound of pumpkins for sale at the usual farm house you have the Pumpkin Farm located on Nash Road in Wheatfield. The Pumpkin Farm has pumpkins of all shapes and sizes to choose from, but that's not all. There are nightly haunted hayrides, a haunted "tent" and farm animals for the children.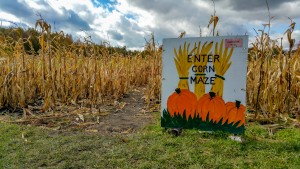 Also in Niagara County out near Gasport is Becker Farms. Becker farms has apple picking and wine tasting during the autumn months and a special pumpkin zone exhibit that features interactive activities for the small ones.
If one ventures into nearby Erie County the famous "Great Pumpkin Farm" on Main Street in Clarence is a popular destination. The "Great Pumpkin Farm" has thousands of pumpkins, carnival rides, fresh baked goods, hayrides, pumpkin catapult contests and much more.
Halloween in Canada
On the Canadian side in Stoney Creek, Ontario, you will find the Green Mountain Haunted Hay Ride. This farm area is open to the public from the end of September through October 30 each year, and offers you a full pumpkin patch as well as a variety of pumpkins that have already been picked for your convenience. Your family will love the experience of getting lost in the haunted corn maze, as well as the wagon rides, haunted house, and haunted hayrides. To add to your experience, you will also find other types of produce for sale, a picnic area, restrooms, and face painting on-site. The Green Mountain Haunted Hay Ride is open daily.
The Howell Family Pumpkin Farm is another popular destination for fall family fun and is located in nearby Fonthill. The Howell Family Pumpkin Farm gives you the full fall experience, with pumpkins for sale, a pumpkin patch, wagon rides, and corn mazes. There are also plenty of special features as well, like duck races, the pumpkin slingshot, the pumpkin-eating dinosaur named Pumpkinosaurus-Rex, a puppet show, scarecrow displays, pumpkin carving demonstrations, farm animals, and more. Please call ahead for hours of operation.
The Warner Ranch and Pumpkin Farm is located on the outskirts of Niagara Falls, and is open for family fun from mid September through November 1. Here, you can find plenty of pumpkins of all shapes and sizes, as well as apples, squash, gourds, corn stalks, Indian corn, and straw. This pumpkin farm carries those specialty pumpkins as well, including the white full moon pumpkins, the black and orange bat wing pumpkins, and giant pumpkins. Before you leave, check out the specialty hand painting pumpkin service that is available on-site, where you can get a company logo, a name, or anything else painted on your pumpkin.
For a chilling experience, head to the Nightmares Fear Factory in Niagara Falls. This haunted house will scare the shirt off of you with its creepy special effects, haunting ghouls and eerie special effects. The house boasts both an old-fashioned house ambiance as well as a haunted factory section, each said to be haunted by the owner who passed away under questionable circumstances. Please call ahead for hours of operation. You can also visit the Haunted House in Clifton Hill, right in the heart of Niagara Falls. This creepy house makes your worst nightmares come to life with actors in scary costumes popping out at you, plenty of frightening special effects and d?cor, and much more. This house is open year-round, with hours of 10am to 10pm in the fall months.