Niagara Falls State Park
Niagara Falls State Park is America's oldest state park and stands today as a testament to an enduring legacy of the visionaries who worked to save it for generations to come.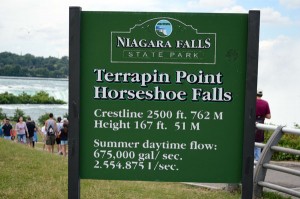 Niagara Falls is obviously the major attraction in the Niagara Falls State Park as its' free-flowing waters cascade over the Niagara escarpment down into the Niagara River Gorge. However, there was a time when the beauty of Niagara Falls was not a chief concern to those industrialists who flocked to the region to use the inexpensive hydro power of the mighty waterfalls.
During the Industrial Revolution of the early 19th Century, the natural beauty of Niagara Falls began to suffer as earnest industrialists built mills and factories along the river to harness its power. By the late 1860s, a small band of early environmentalists, concerned over the river's waning flow, founded the Free Niagara movement. The movement held that the natural beauty of the land surrounding the Falls should be protected from commercial interests and exploitation, and remain free to the public. Members urged New York State to reclaim Niagara Falls and the surrounding area.
After more than 15 years of pressure, the Free Niagara crusaders won their battle. The Niagara Appropriations Bill was signed into law in 1885, creating the Niagara Reservation and signifying possibly the most important event in Niagara Falls' history.
New York State Assemblyman Thomas Vincent Welch figured prominently in getting the bill signed and served as the first superintendent of America's oldest state park.
Olmsted Park
The leader of the Free Niagara movement was America's first landscape architect, Frederick Law Olmsted, perhaps best known for designing New York City's Central Park. Olmsted believed that parks should be places of natural beauty, where "the masses could be renewed." This philosophy was applied throughout Olmstead's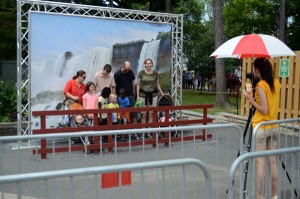 landscape design for Niagara Falls State Park, with an entire network of footpaths through wooded areas and along the banks of the Niagara River.
Today, the oldest American state park retains Olmsted's vision by staying committed to maintaining native vegetation, preserving its unparalleled vistas and providing public access.