Published on October 15, 2013
American or Canadian side? If your destination is Niagara Falls then welcome to the debate that asks what side of the border visitors should you stay on.
American or Canadian Side?
At first glance the choice may seem obvious because Niagara Falls Canada has exploded with development since the addition of legalized casino gambling. However, Niagara Falls USA has merits as well. If you're next vacation is going to be Niagara Falls then check out the merits of each side of the border below.
Niagara Falls USA
Niagara Falls USAfeatures three distinct areas where visitors can get up close and personal with the mighty Niagara. Those vantage points are Prospect Point, Luna Island and Terrapin Point and all are located in the Niagara Falls State Park. The Niagara Falls State Park also features Goat Island and the "Three Sisters Islands" which allows tourists to get a very close up view of the rapids leading to the Horseshoe Falls.
The American side has several hotels located within walking distance of the rapids and Falls and they can be found on our Niagara Falls Hotel page. Niagara Falls New York also has the Seneca Niagara Casino which features full gaming and a high-rise hotel.
Niagara Falls USA offers several shops and restaurants and tourists can visit the brand new Niagara Falls Culinary Institute.
Niagara Falls Canada
Niagara Falls Canada offers the best panoramic view of Niagara Falls and a walking path that goes from the Rainbow Bridge to the Tabletop Rock at the brink of the Horseshoe Falls. The illuminated Niagara Falls at night also can be best seen on the Canadian side of the border.
Niagara Falls Canada has two casinos operated by the Canadian Government, The world-class Fallsview Casino & Resort and Casino Niagara.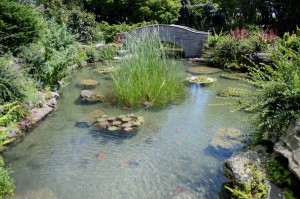 Niagara Falls Canada also has a beautiful park in the Rainbow Gardens and Clifton Hill which rivals Las Vegas for glitz and neon.
Many more tourists ultimately choose the Canadian side of Niagara Falls and it has more than enough to offer. Niagara Falls New York would be the best bet for those who prefer to get as close to the thundering waters of Niagara as possible.