Published on November 12, 2019
The Town of Niagara will hold the annual "Noel at Niagara" Park lighting ceremony Saturday, November 23rd at 5:30 PM at Veteran's Memorial Community Park on Lockport Road in the Town. The official illumination of the park along with fireworks will take place at 6:30 PM.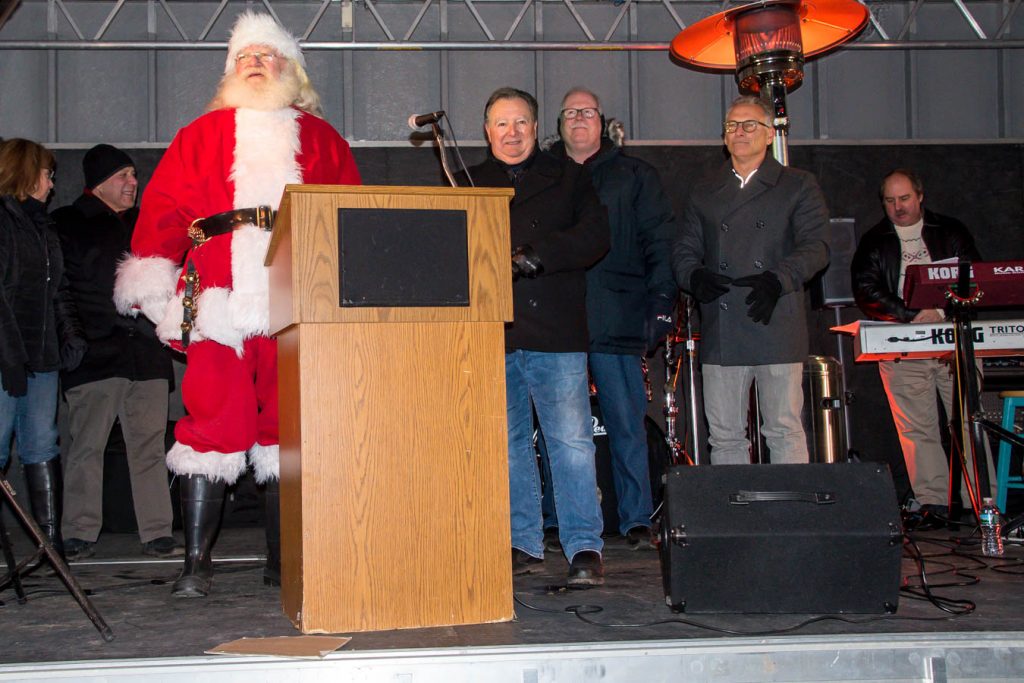 "We are very excited to once again launch our annual "Noel at Niagara" event at Veteran's Memorial Community Park," said Supervisor Lee Wallace. "We have added illuminated displays since our inaugural year in 2018, including the displays acquired from the United Way which were a part of the "Niagara Holiday Lights Trail" at Hyde Park in Niagara Falls. The additional displays enhance what the Town already had in place in Veteran's Memorial Community Park. This will continue to be a holiday destination for our residents and neighboring communities for years to come," added Wallace.
The ceremony will include a visit from Santa Claus, fireworks display, the Custode Parisi Jazz Trio performing Holiday Classics and pizza/donuts/hot chocolate served for refreshments.
The light displays will be illuminated each night from 5:00 to 9:00 PM beginning Saturday November 23rd thru Sunday January 5th.
Santa's Workshop will also return in 2019 at the Calvin K. Richards Senior/Youth Activity Center (inside Veterans Memorial Community Park). Children can see Santa Claus as well as enjoy other holiday activities, hot cocoa and a snack from 5:00 – 7:00 PM on Saturdays November 30th and December 7th.
Complete schedule available at the townofniagararecreation.com.